Tatshenshini River | Richard B. Norgaard
Tatshenshini River Photography
From Dalton Post Yukon Territory to Dry Bay, Alaska was 125 miles of unknown river cutting through a major blank spot on the map. In 1972, no one had heard of anyone boating the Tatshenshini River that cuts through multiple mountain ranges including the St. Elias before reaching the Pacific Ocean. We had but four people and one 16' raft. After arranging for a small plane to pick us up at the dirt airstrip near the ocean 8 days later, we set off into the unknown.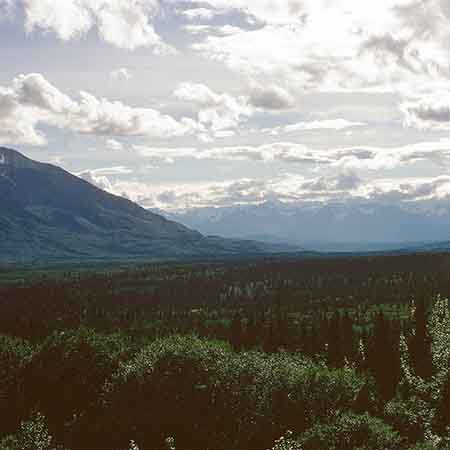 Tatshenshini Valley from Haines Cutoff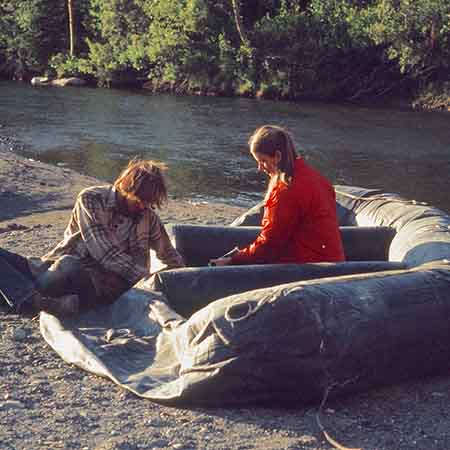 Inflating Raft at Dalton Post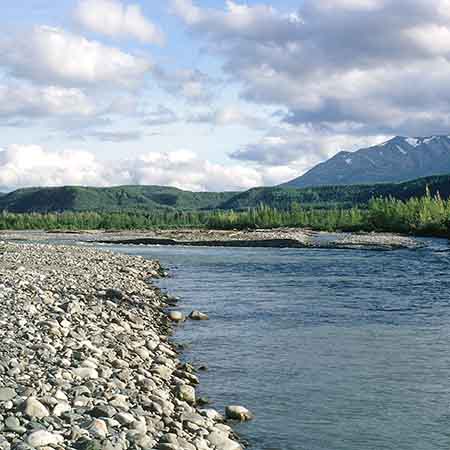 Looking upstream from Dalton Post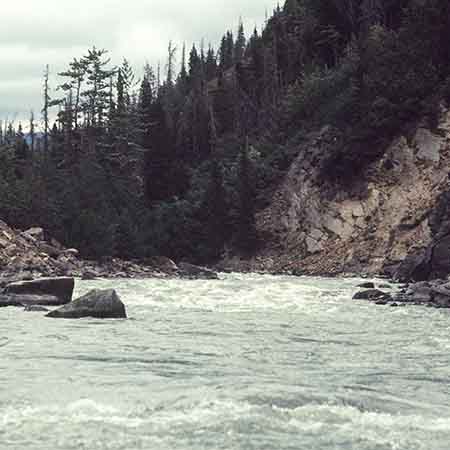 Class II water in early canyon‑like stretch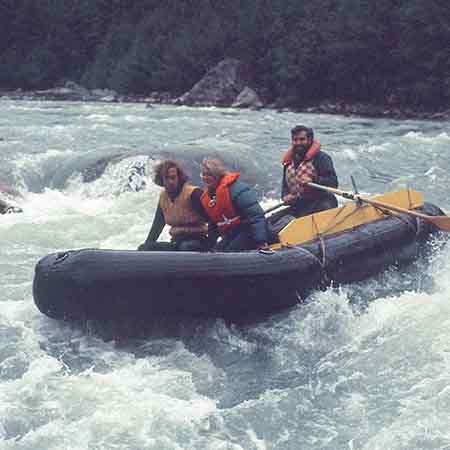 Pirate Creek Rapid, Class III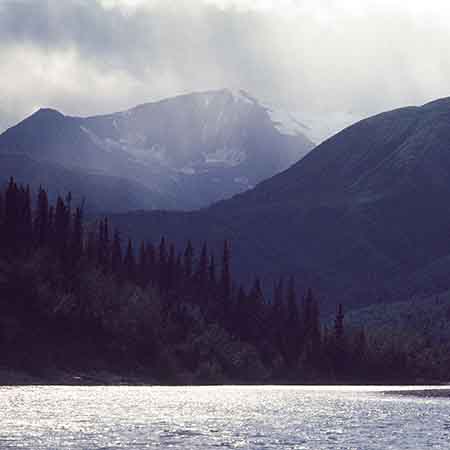 2nd Day River and mountain, not sure which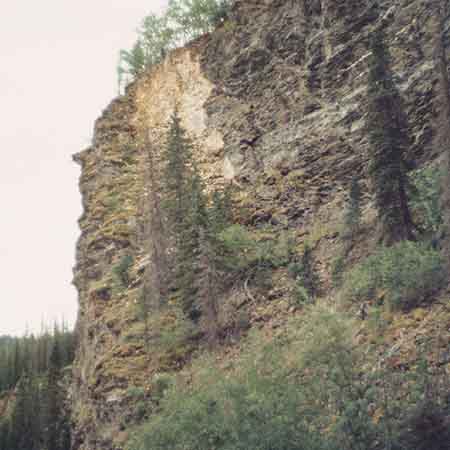 2nd Day Canyon-like walls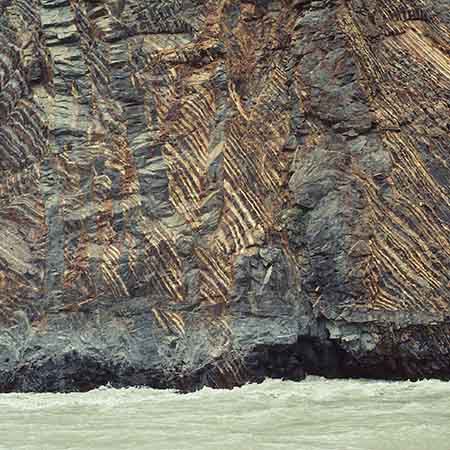 Striking Rock Formation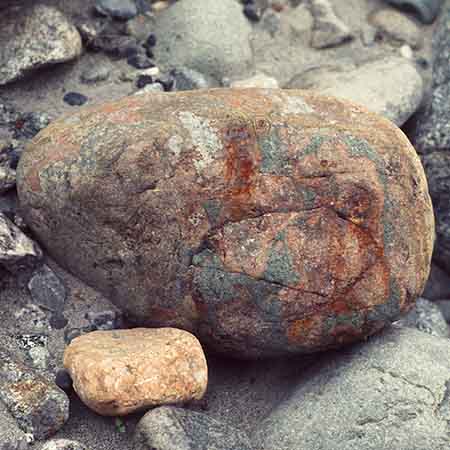 Henshi Creek, Rock from Somewhere Else
Another Rock to Admire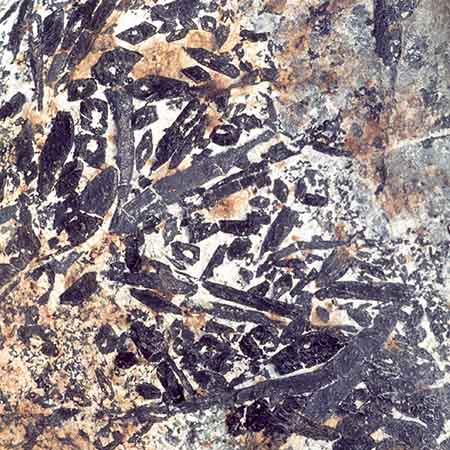 And Yet Another Rock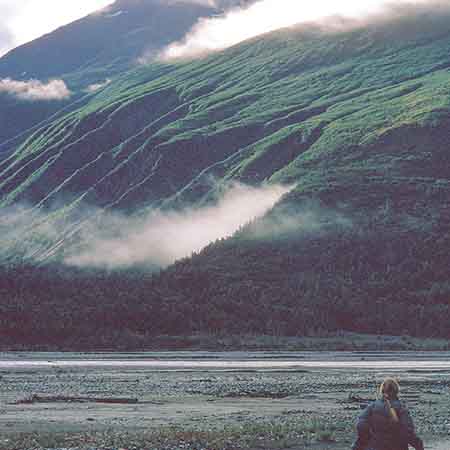 Georgeanna Davis Heading to River from Henshi Creek campsite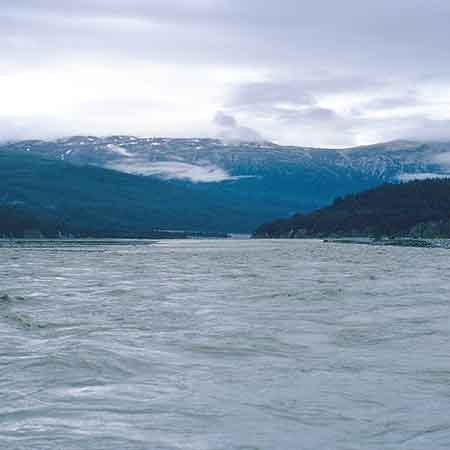 Looking DOWN as we look down stream, river gradient is 75 feet to the mile between Henshi and "98R"? creeks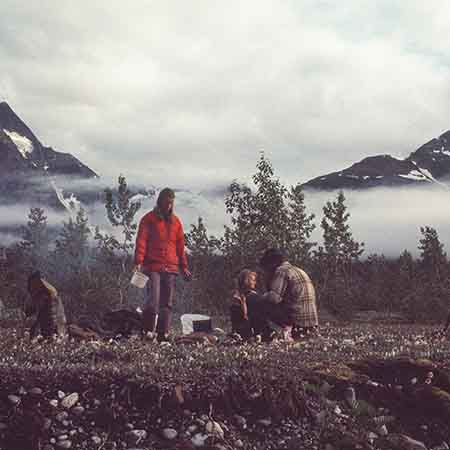 4th Camp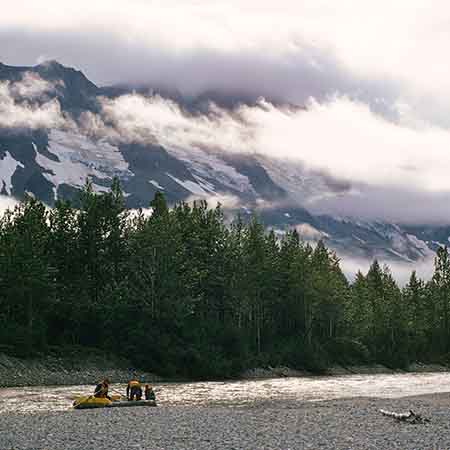 Mountains below 4th Camp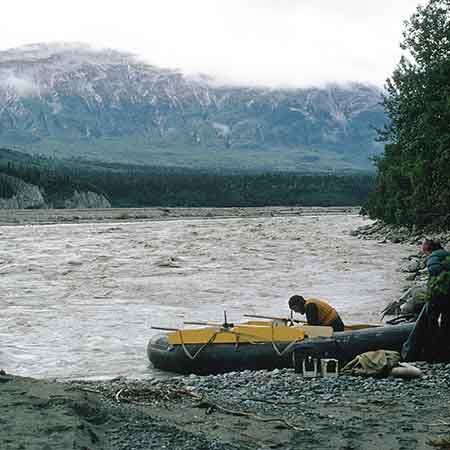 Lunch Stop Between Henshi and 98R Creeks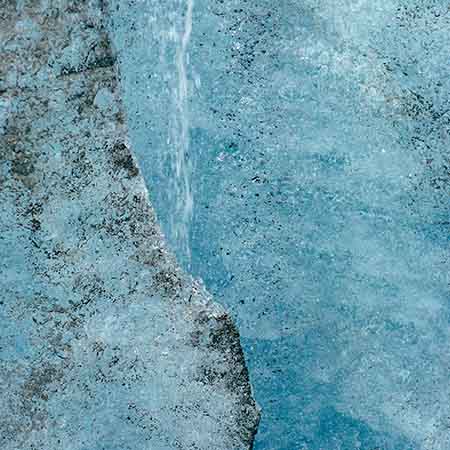 Close Up of Ice at 5th Camp Glacier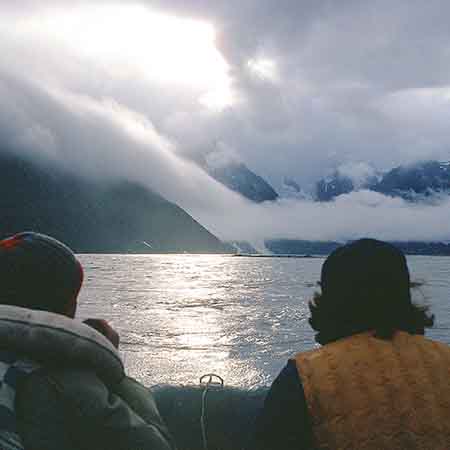 Evening of 5th Day before reaching Camp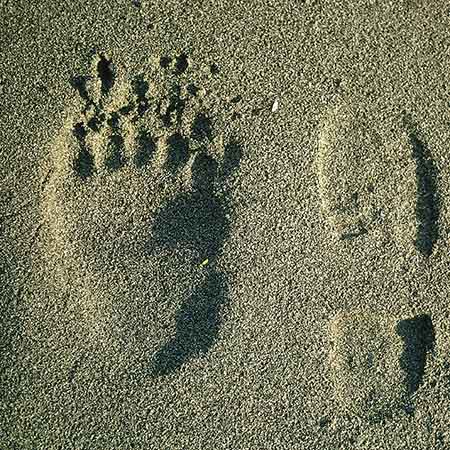 Boot and Bear Print in Sand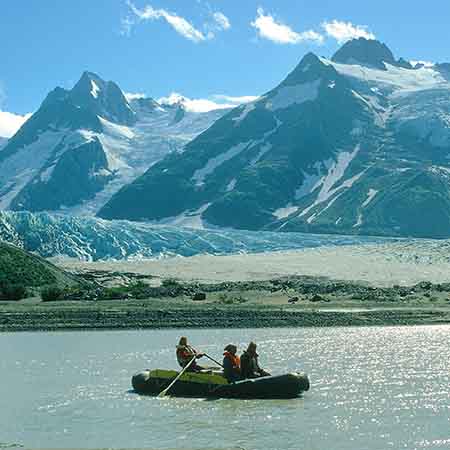 5th Camp Glacier from river with raft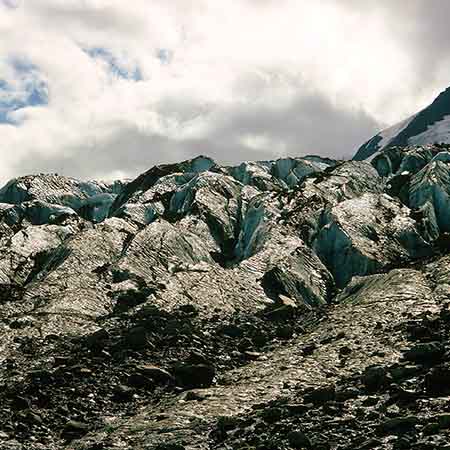 Looking up at lateral moraine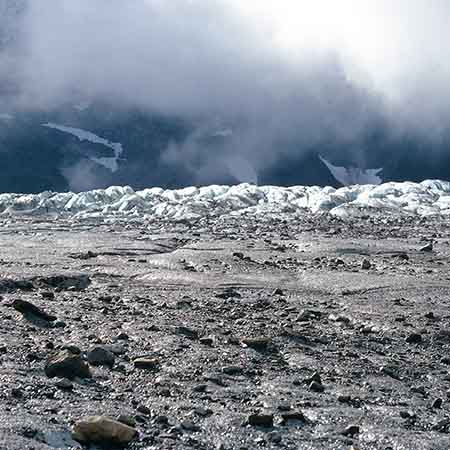 Walking on lateral moraine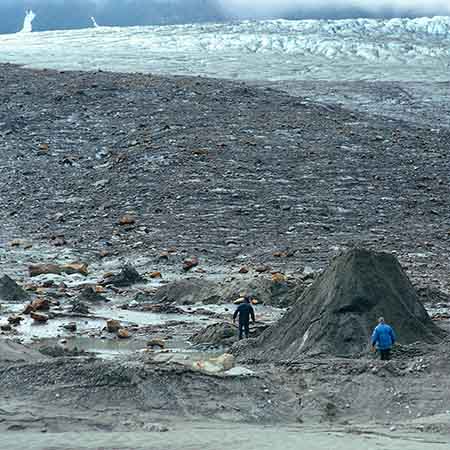 Ice Ping and Walking on Lateral Moraine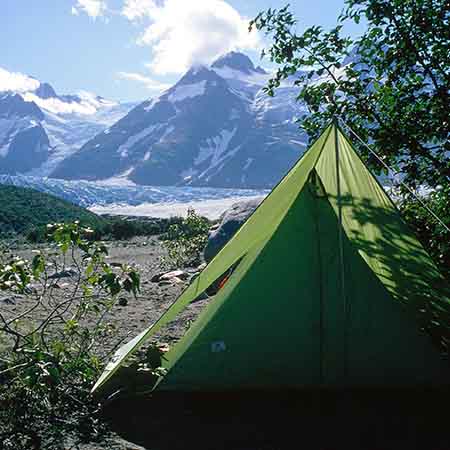 Tent with Glacier in Background
Looking Upstream at Left Bank Glacier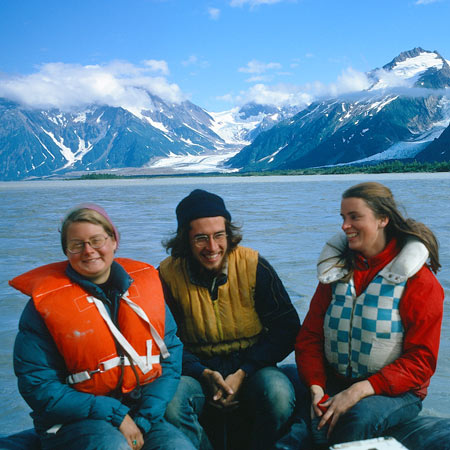 Georgeanna, Peter, and Marida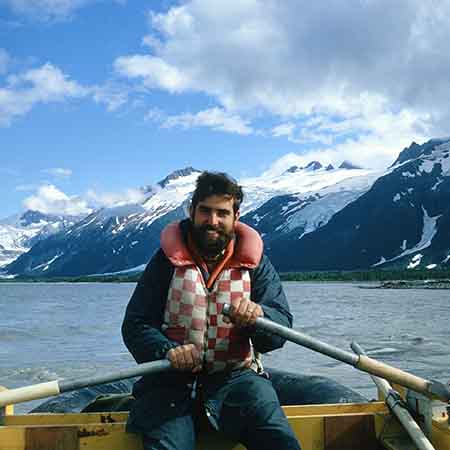 Richard Norgaard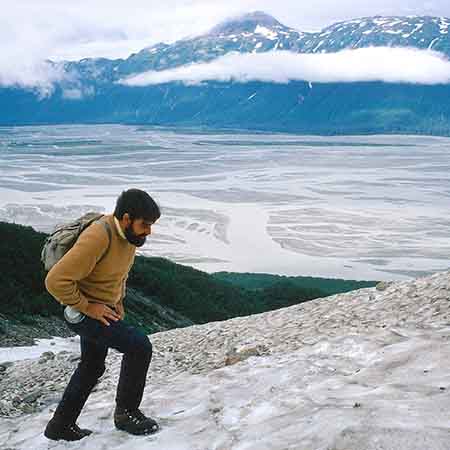 Confluence of Alsek and Tatshenshini
Noisy Range and Confluence of Alsek and Tatshenshini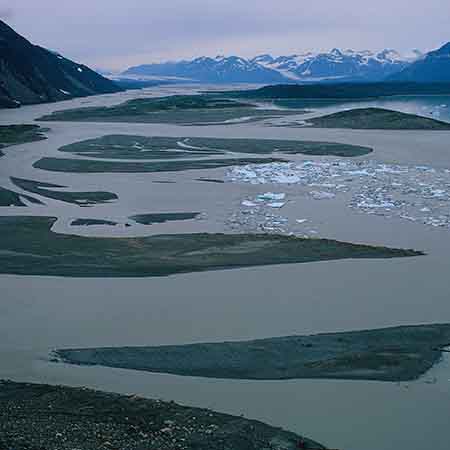 Entrance to Alsek Lake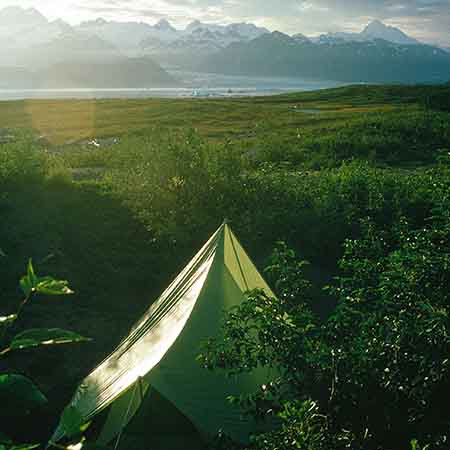 Alsek Lake Camp & Mt. Fairweather?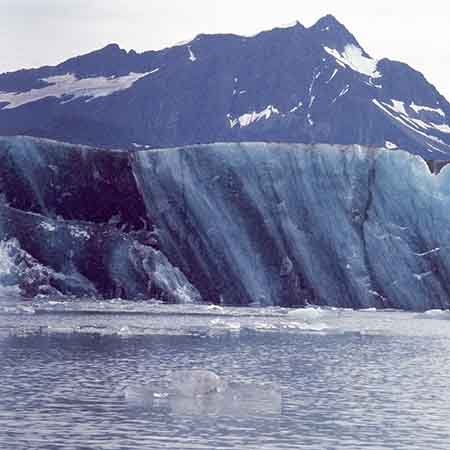 Face of Alsek Glacier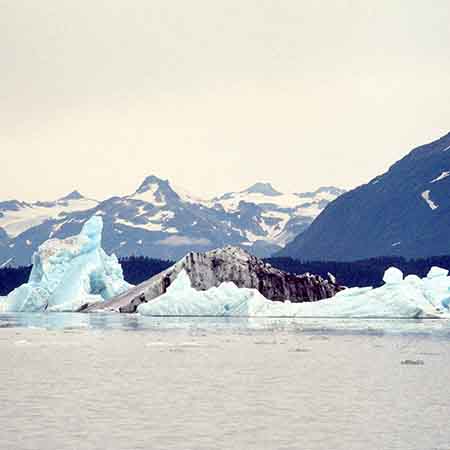 Alsek Lake and icebergs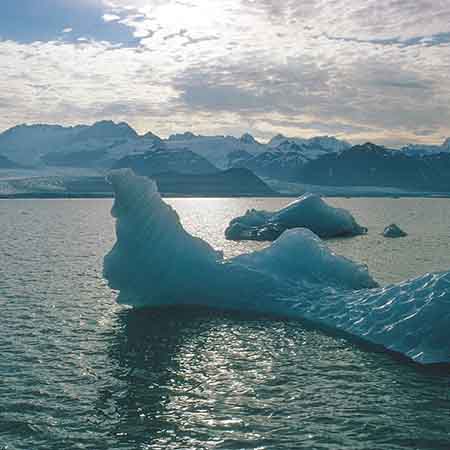 Alsek Lake, Icebergs, Mt. Fairweather (right)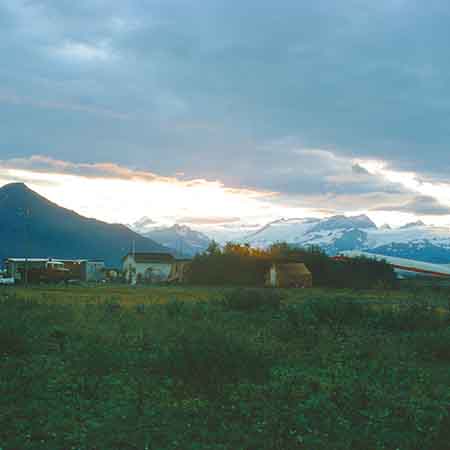 Dry Bay Fish Camp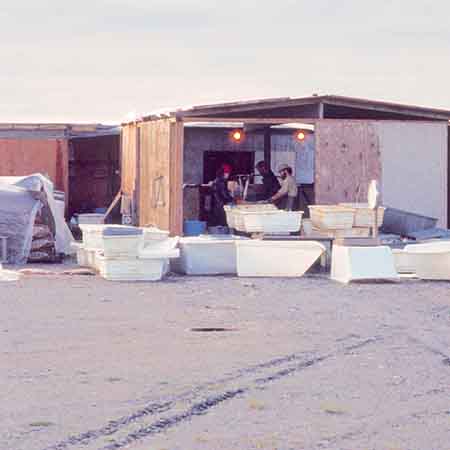 Dry Bay Fish Camp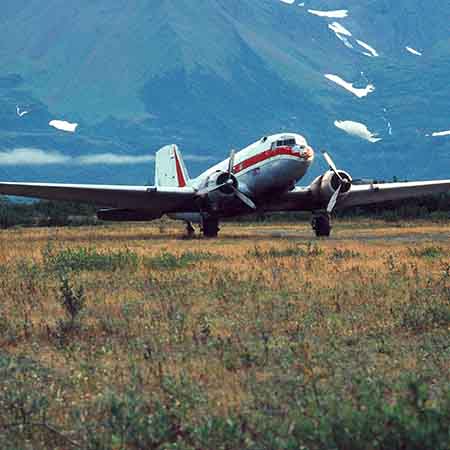 DC3 at Dry Bay Fish Camp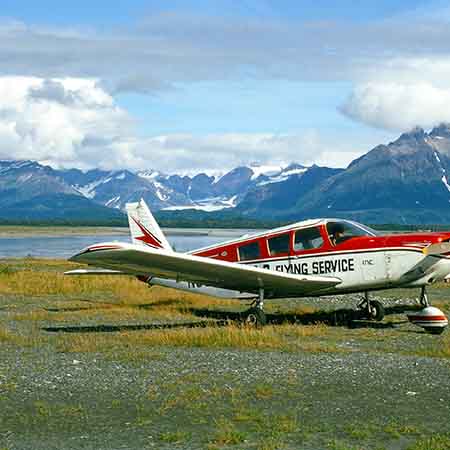 LAB Flying Service
All photos on this page are licensed under Creative Commons Attribution-NonCommercial-NoDerivatives 4.0 International. This license requires that reusers give credit to the creator, Richard B. Norgaard. Only noncommercial use of this work is permitted. No derivatives or adaptations of this work are permitted. View a copy of this license.