On the River | Richard B. Norgaard
On the River
Witnessing the deep beauty and then untimely destruction of the Glen Canyon of the Colorado River transformed my life. All the canyons of the Colorado Plateau are special, but none were as insanely beautiful as was the Glen. Witnessing as a young adult one of the most beautiful living places in the world become a dead body of water made me mad, so mad that I decided to become an economist, go inside the Church of Economics, and challenge its priesthood. I would have preferred to be a natural scientist, but our economy, economic beliefs, and choice of economic theory was the problem driving the destruction of the beautiful West I loved.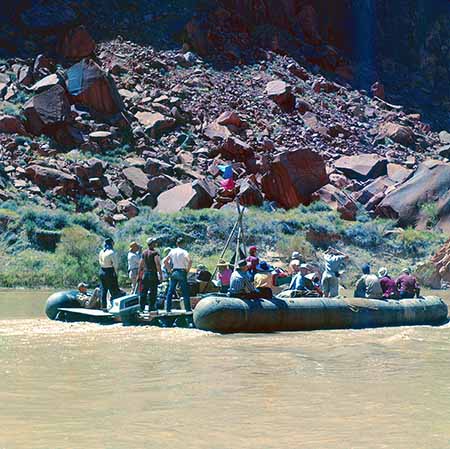 Raft on river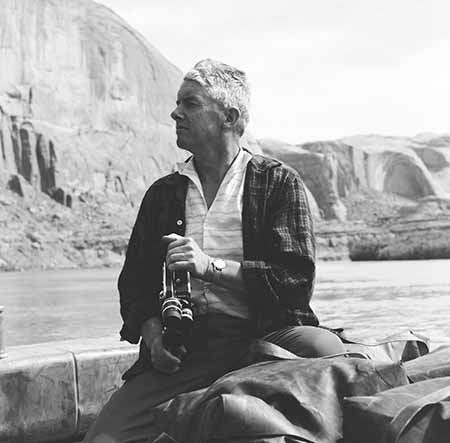 David Brower on raft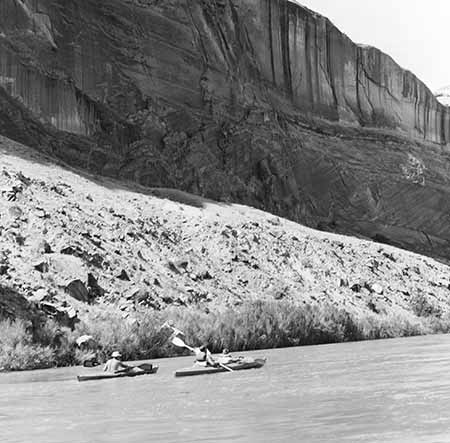 Kayakers in foldable kayaks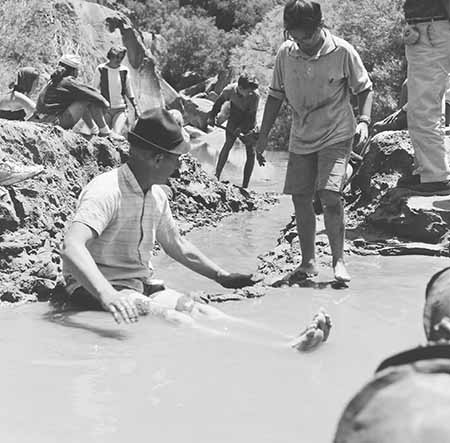 David Brower sitting in Colorado River mud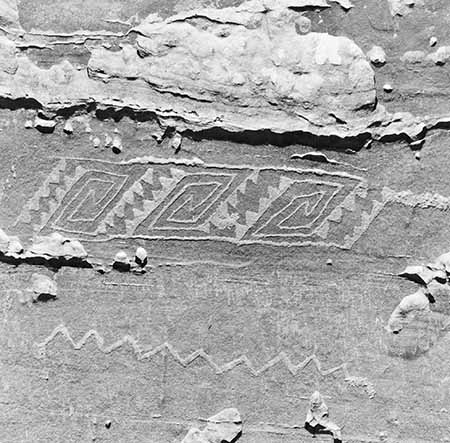 Smith Fork Petroglyh 4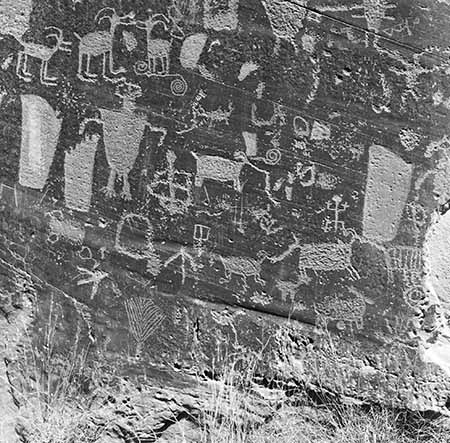 Smith Fork Petroglyph 1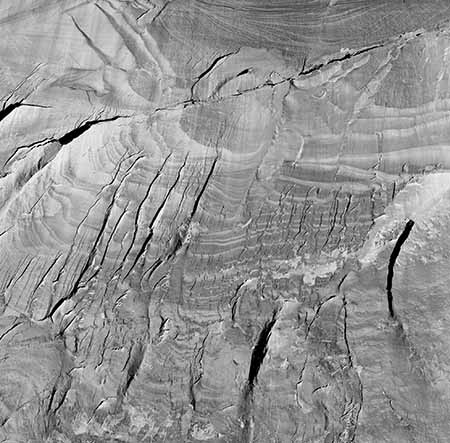 Cliff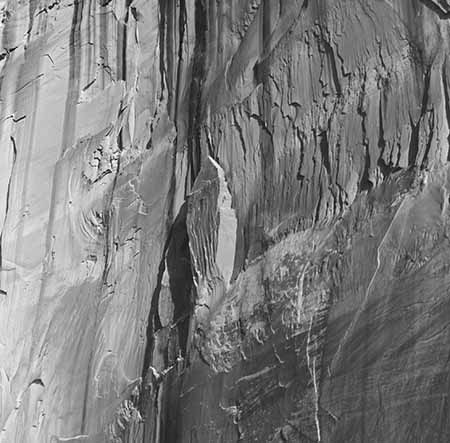 Cliff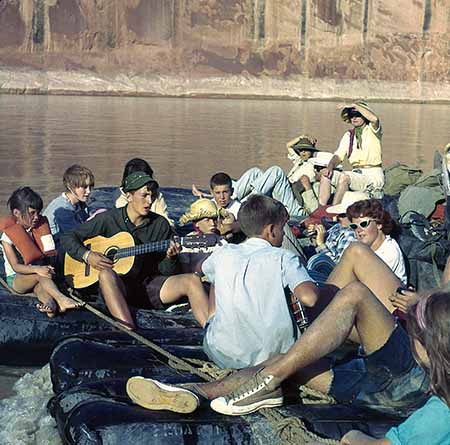 People on Raft Singing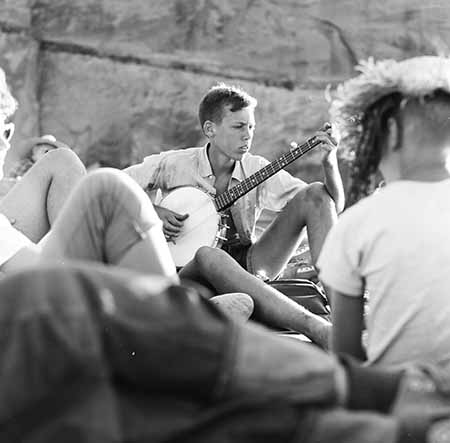 Renny Russell at Banjo
Renny Russell at Banjo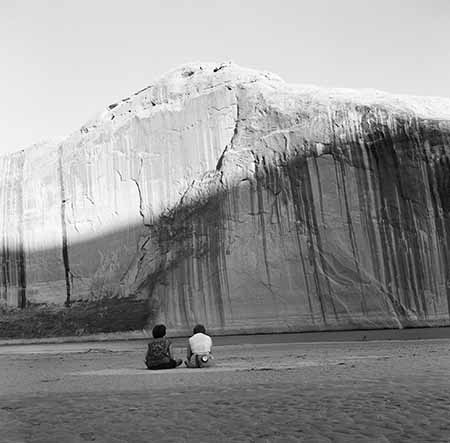 Barbara Brower & Nancy Eberle Klondike Bar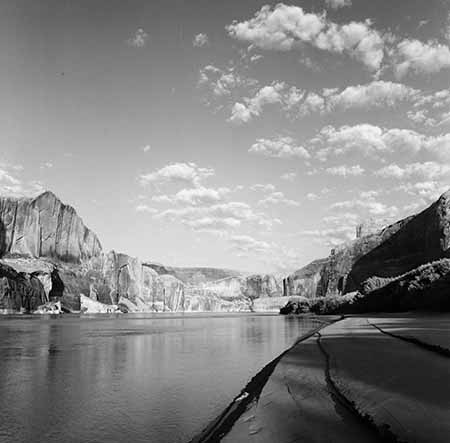 Klondike Bar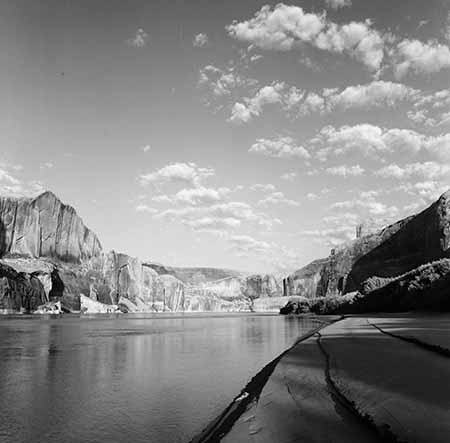 Klondike Bar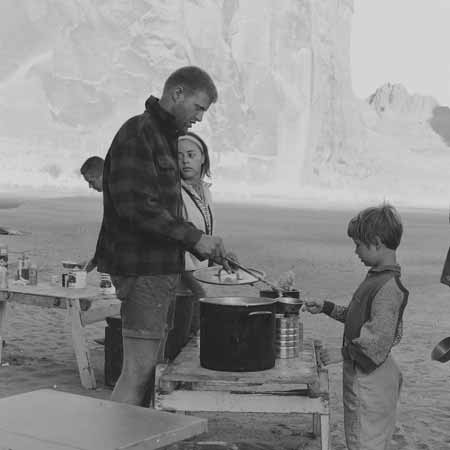 Steve Gantner serving child breakfast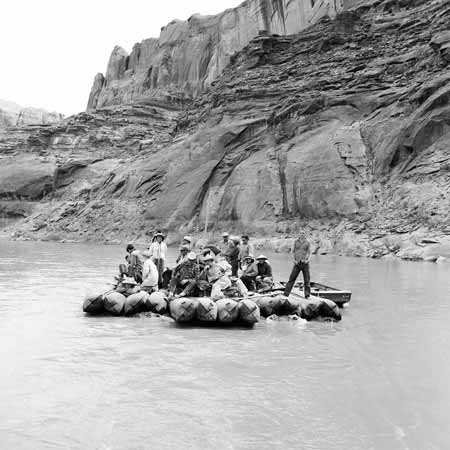 raft near Hidden Passage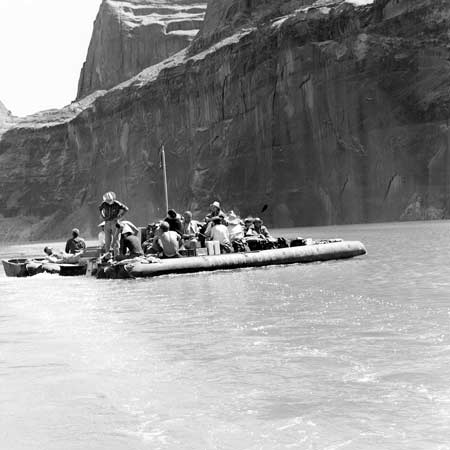 ARTA raft on Lake Powell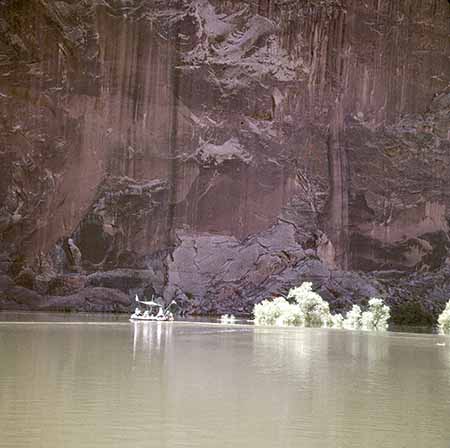 Raft on new Lake Powell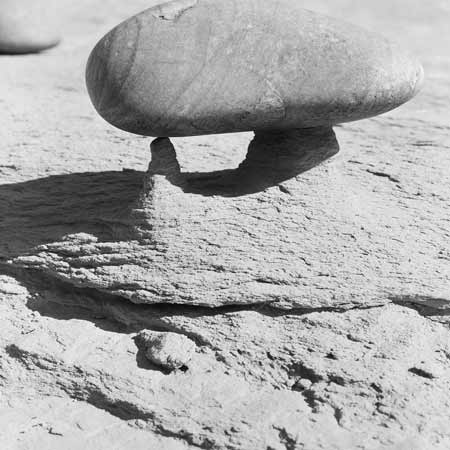 Balanced Rock near Warm Creek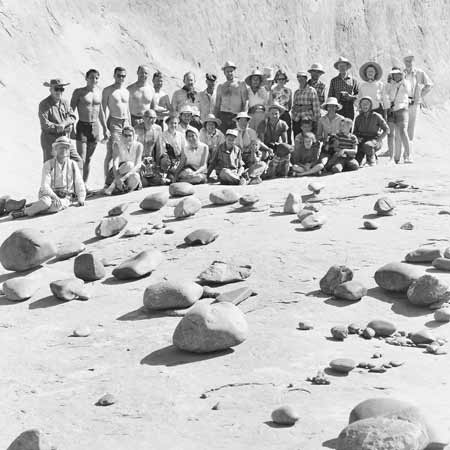 Group Photo Balanced Rocks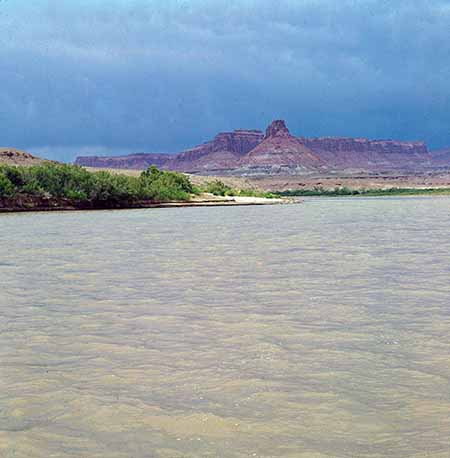 River with Castle Butte in distance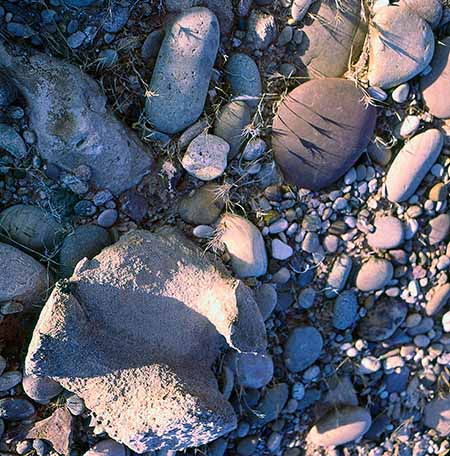 rocks and grass above mouth of Aztec Creek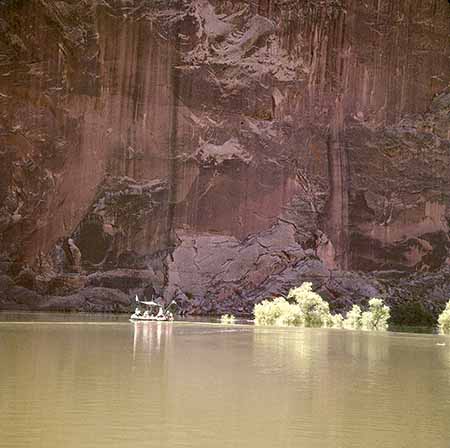 raft, wall, beginning of Lake Powell flooding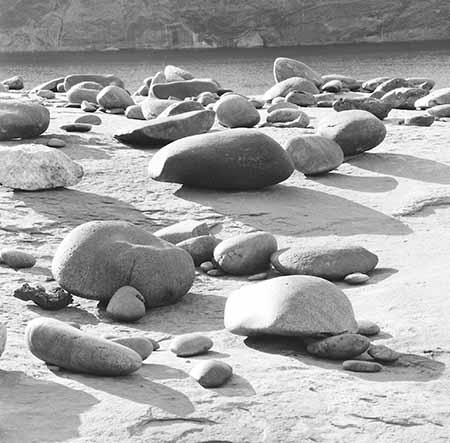 Balanced Rocks near Warm Creek 2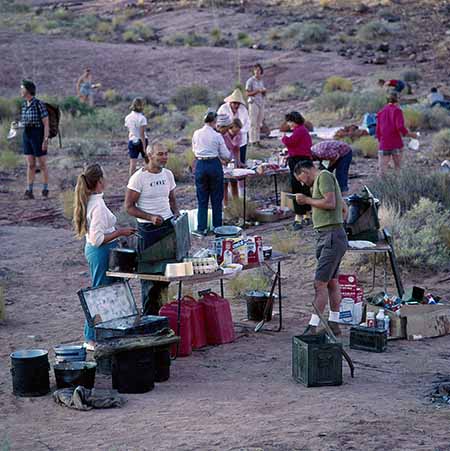 Oak Creek Commissary Scene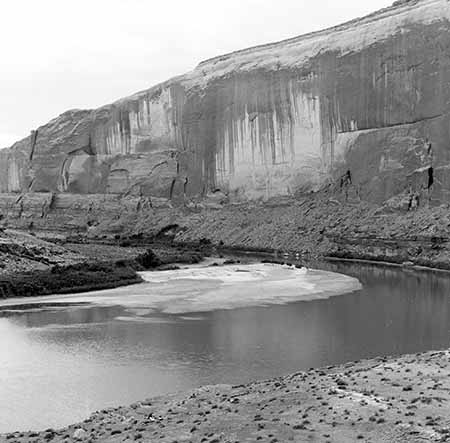 Tapestry Wall and river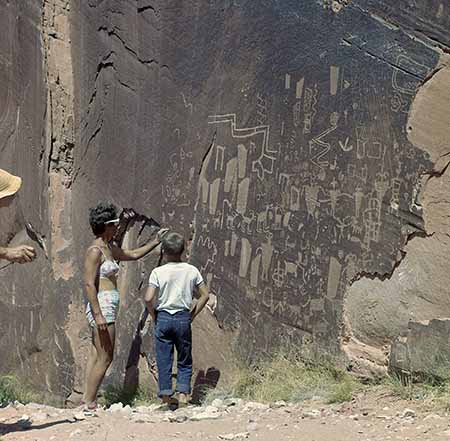 Smith fork Petroglyphs w people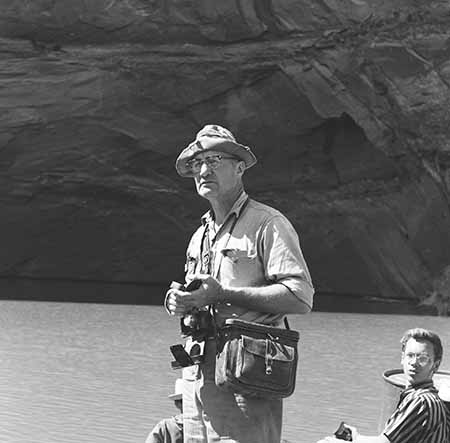 Dan Luten on raft on lake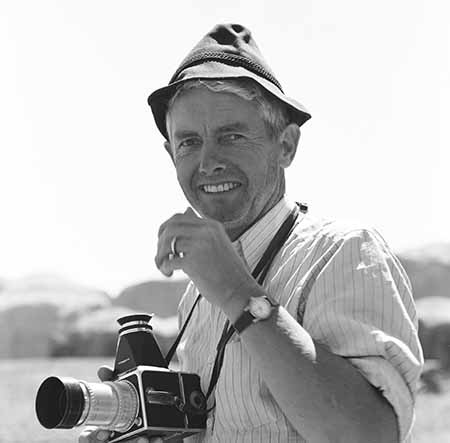 David Brower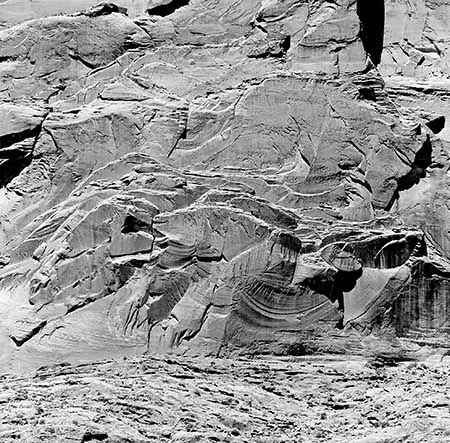 Wall mainstem near Escalante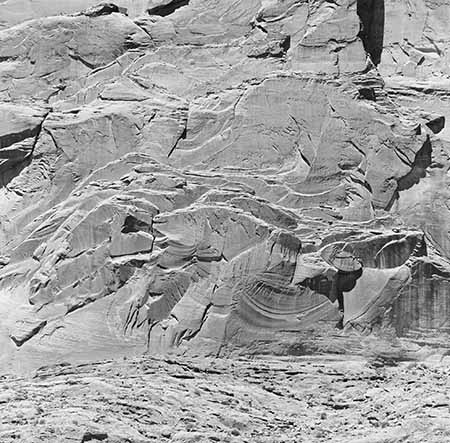 Wall mainstem near Escalante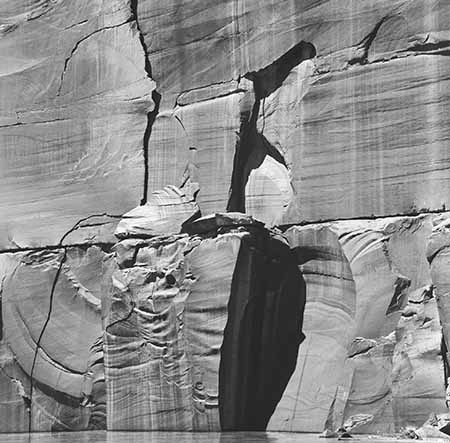 Wingate Wall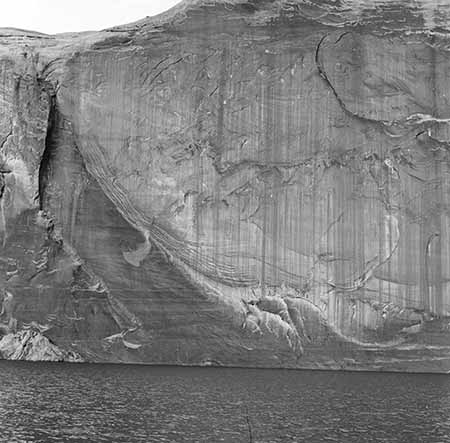 Cliff above Lake Canyon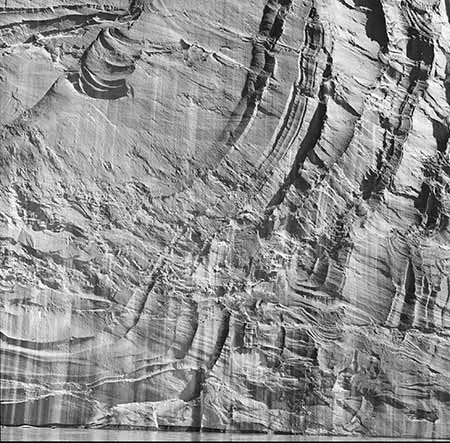 Cliff near Litle Eden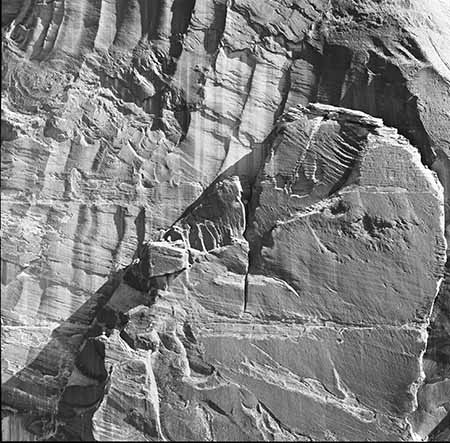 Cliff near Litle Eden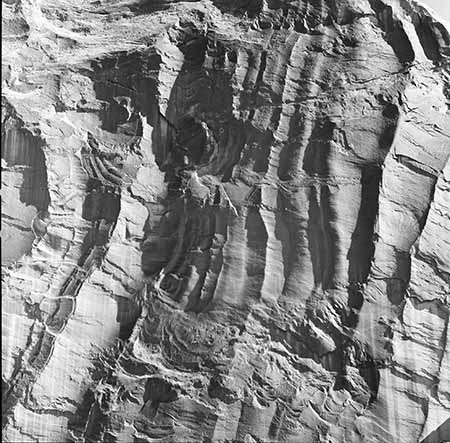 Cliff near Litle Eden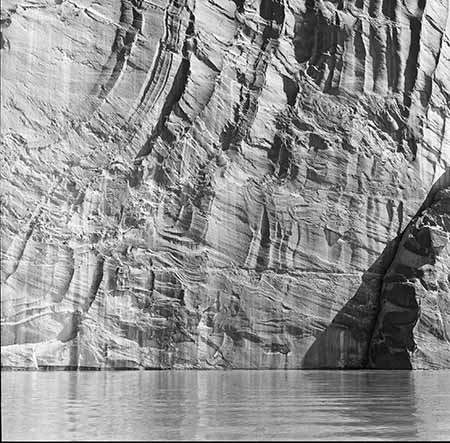 Cliffs near Litle Eden
All photos on this page are licensed under Creative Commons Attribution-NonCommercial-NoDerivatives 4.0 International. This license requires that reusers give credit to the creator, Richard B. Norgaard. Only noncommercial use of this work is permitted. No derivatives or adaptations of this work are permitted. View a copy of this license.