Music Temple - Glen Canyon | Richard B. Norgaard
Music Temple
Witnessing the deep beauty and then untimely destruction of the Glen Canyon of the Colorado River transformed my life. All the canyons of the Colorado Plateau are special, but none were as insanely beautiful as was the Glen. Witnessing as a young adult one of the most beautiful living places in the world become a dead body of water made me mad, so mad that I decided to become an economist, go inside the Church of Economics, and challenge its priesthood. I would have preferred to be a natural scientist, but our economy, economic beliefs, and choice of economic theory was the problem driving the destruction of the beautiful West I loved.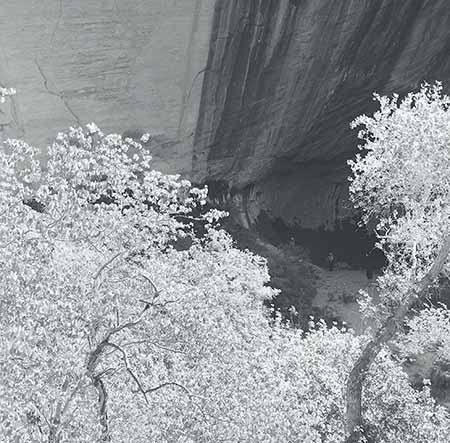 Music Temple with Tree in FG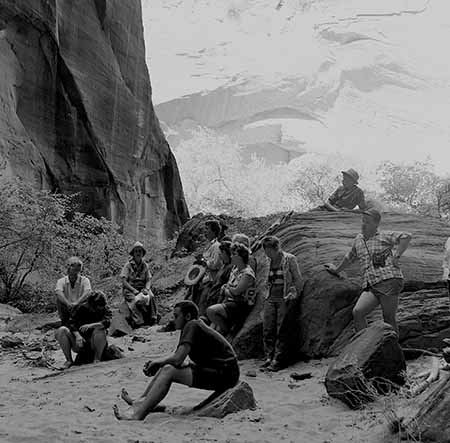 People in Music Temple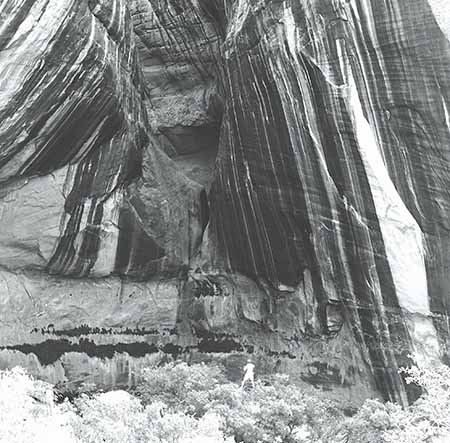 Music Temple big view w Toppy Edwards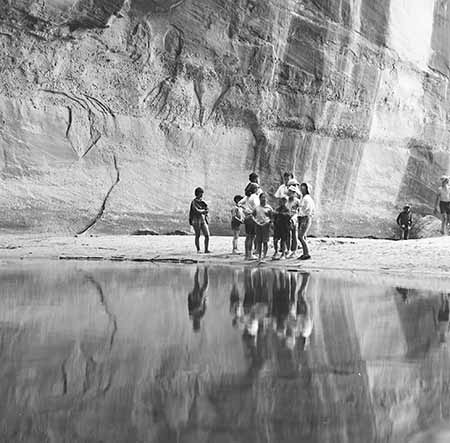 Music Temple People Reflected in Pool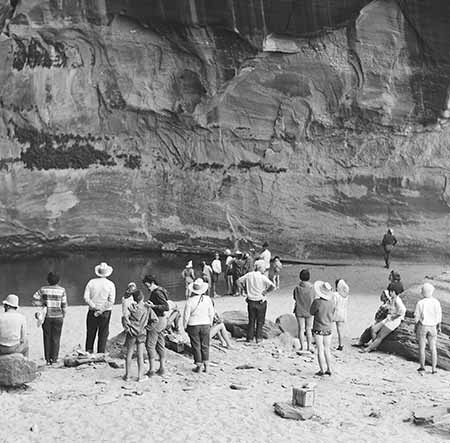 Music Temple w People Standing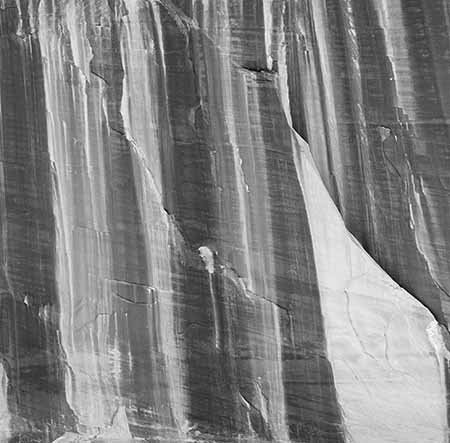 Music Temple Wall Stripes close up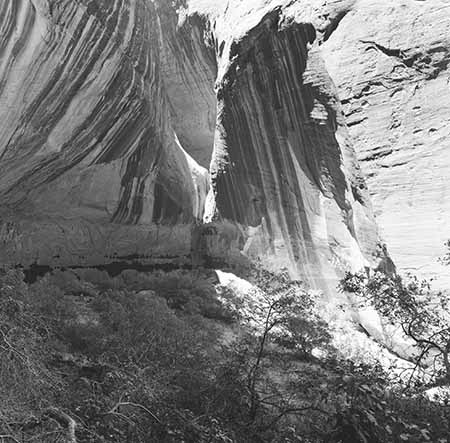 Music Temple Overview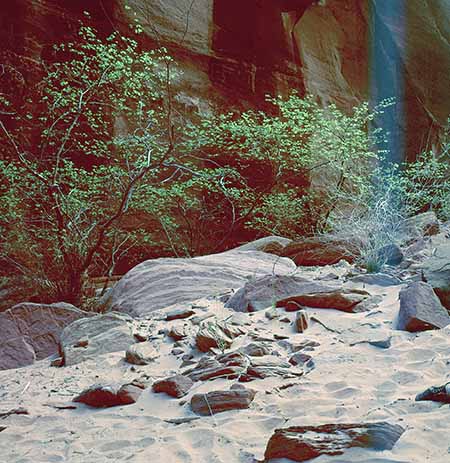 Redbud bushes in Music Temple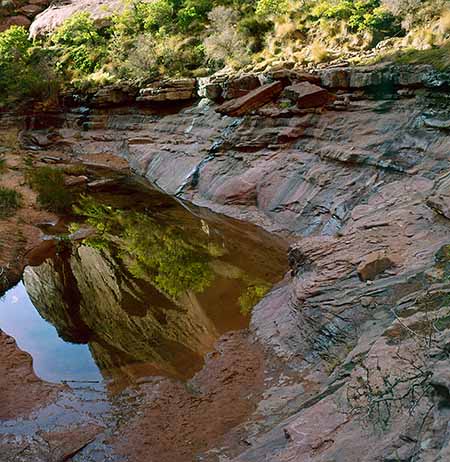 Reflection in pond along trail to Music Temple
All photos on this page are licensed under Creative Commons Attribution-NonCommercial-NoDerivatives 4.0 International. This license requires that reusers give credit to the creator, Richard B. Norgaard. Only noncommercial use of this work is permitted. No derivatives or adaptations of this work are permitted. View a copy of this license.